A

frican art embodies one of lifes greatest achievement fusing visual imagery with spiritual beliefs and social purpose. Its technical achievements and artistic perfection bear witness to the creative ingenuity of its makers. Religious beliefs and cultural ideals find artistic expression not only in masks and figures created primarily for ceremonial purposes, but also in the utilitarian objects of daily life. our collection embraces the diverse artistic expressions found throughout 450 tribes in Nigeria, from ancient to contemporary times. Collection objects range from , bronze casting, furniture ,traditional staff to masks, and musical instruments. The arts of painting, sculpture and other traditional chieftaincy symbol are well represented by living artists whose works highlight individual & cultural creativity.some of the contemporary wood work address global and local art trends and innovatively transform artistic traditions into modern idioms. We encourage you to discover Africa's rich cultural diversity as you explore the collection

Welcome to our web site!

On this home page, we'll introduce our business and highlight important areas on our site. Here is an example of a style we may use.
Running a business is never easy, but building an effective web site can often make a huge difference in increasing sales, responsiveness, and customer satisfaction.

We'll use this site to provide the background for our business and explain the goods or services we have to offer. People don't want to spend time figuring out what a business does, so our home page will highlight the most important features of both our business and our web site. We'll think of the home page as a kind of portal, giving customers the information they want at a glance, and offering lots of links to draw them in to the rest of the site.

For example, we might feature a different item on the home page each month, along with a link to our products page where you can find more information on the product.




Here we may display a picture of this month's special: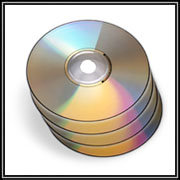 Blank CDs: 20% off